jessica biel, she of the smoking hot body, attended the la premiere of her movie 'the a-team' in los angeles last night.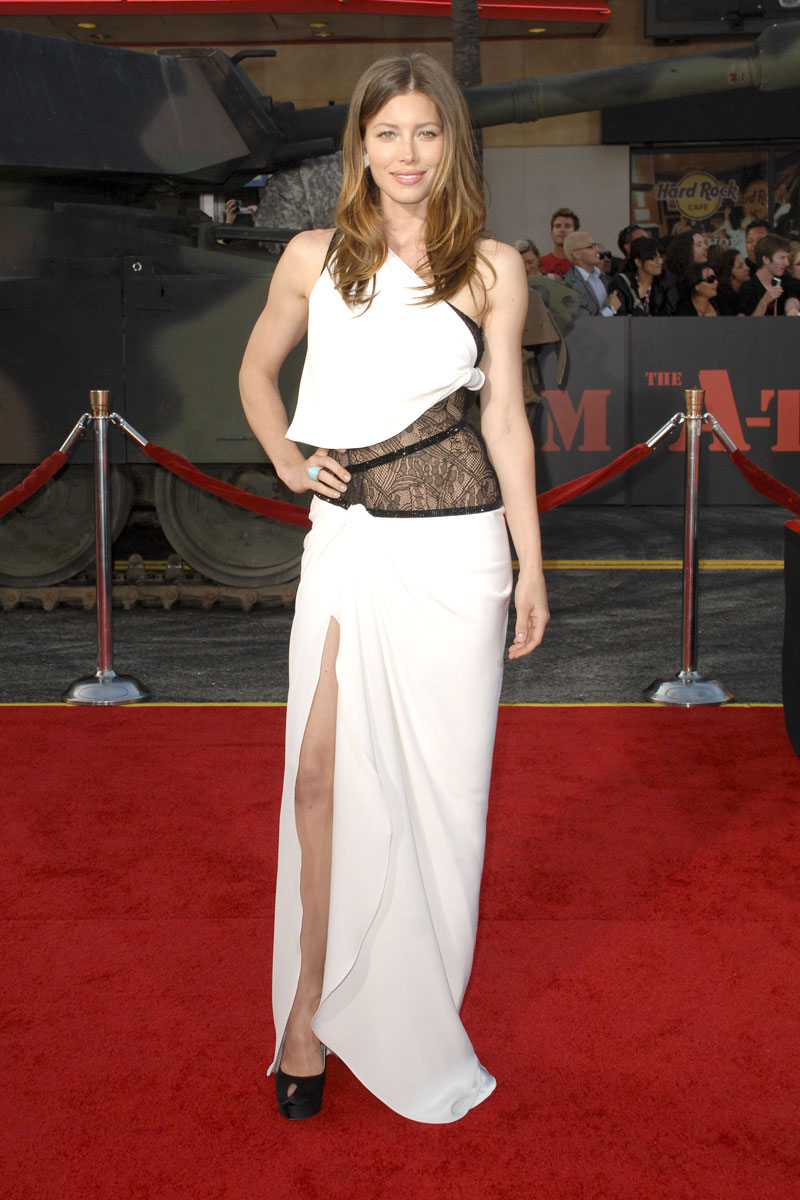 Let us talk about the good first. Jessica's face is doing wonders for her here:
does she not look beautiful? almost bare make-up, slightly undone hair and minimal accessories – all a ploy to make sure attention falls on her experimental dress.
let's talk about the dress, shall we?
it is a white emilio pucci with a lace bodice and a thigh-high slit. in all honesty, i am a bit confused about this dress: it is the simplest concept (black and white) interpreted in the most nonsimplest of ways (georgette? lace? black bands? knots?) it looks like a toga with an identity crisis. the white part of the bodice looks as if it was tied haphazardly over her chest as an afterthought; it should have fit better.  the bottom part of the dress should have a better fall, perhaps a finer material would have worked. i cannot decide if i hate it, love it, like it, or am indifferent.
it is all very baffling.
i think the only reason this dress works, even a little bit, is because jessica is wearing it. she has a body that would make a burlap sack look good.
also, are the shoes not too severe for a lace-y/white/toga dress? i think so. black is the way to go but i feel a peeptoe with a less severe platform would have complimented the soft feel of the dress much better.
and where the double-you-tee-eff is justin timberlake? i miss his pretty little face.